ERUM – Enhancing Research Understanding through Media
The ERUM project is a European initiative which addresses the need for the development of students' key transversal competences in terms of media literacy, evidence-based communication and resilience to dis/misinformation. It also intends to strengthen the capacity of media experts vis-a-vis evidence- and research-based communication.
Students
Develop key transversal skills and build resilience to dis/misinformation.
Higher Education Institutions
Collaborate with media and scientific experts to improve the educational offer of universities.
Media Representatives
Connect and learn from Higher Education professionals to improve evidence-based communication.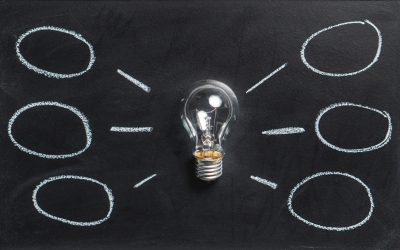 The University of Alcalá is in charge of the quality assurance of ERUM and offers a glimpse behind the scenes. Although the Covid-19 pandemic can mean a challenge in the implementation of international projects, we can think of and devise different strategies that...
Media representation of controversial topics
The reports elaborate on a methodology to apprehend media content in a critical way and present a comprehensive analysis of the media representation gaps in various highly-relevant topics of our society.
Status: Finalised (June 2020)
Milestones: Conference on scientific popularisation through mainstream media in Belgium
Study material for media literacy skills
The study material provides the learners an experiential journey to learning and improving their knowledge, skills and competences in media literacy and resilience to mis/disinformation.
Status: Planned (May 2022)
Milestones: Summer schools in France and Greece
Guidelines for evidence-based communication
The guidelines provide guidance and support to postgraduate students to develop their skills for good scientific-communication practices. The booklet underlines the current media practices and elaborate on the good practices of media popularisation of science.
Status: Planned (January 2021)
Milestones: Conference on research understanding through media in Cyprus
Policy recommendations for Media-Academia collaboration
The white paper looks into ways of mainstreaming strategic support for students against misleading media content and propose solutions for cooperation between the media and higher education institutions.
Status: Planned (May 2022)
Milestones: Conference on Media Literacy in contemporary societies in Austria
European University Foundation
University Versailles Saint-Quentin-en-Yvelines
Aristotle University of Thessaloniki
Vytautas Magnus University
Cyprus University of Technology